Latest offers
To kick off your festive shopping spree, River Island are spoiling customers with sensational savings throughout the store.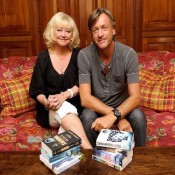 At WHSmith you can save a staggering 50% off some of Richard and Judy's book club. Daisy Goodwin's 'Fortune Hunter' is now £3.99 as well as Jane Shemilt's 'Daughter' and Andy Weir's 'The Martian'. There's lots more too, so go in-store to see the full list and all the savings.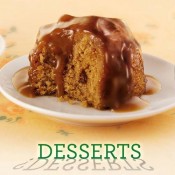 Morrisons Sticky Toffee Pudding is probably the greatest 3 words to come together for a dessert. No need to slave over a hot stove, buy their Sticky toffee dessert from the Kitchen Bistro range for just £3. Don't forget the custard though, they have Ambrosia ready to serve 1kg on offer from £1.85 to £1.
News & Events
Have a stylish Christmas and a fashionable New Year with River Island.
A veritable treasure trove of gifts awaits in store now, ranging from stocking-savvy gifts from under £10, to the 'big ones' that keep on giving...
The OUTFIT Christmas wishlist competition is here and boy, is it a cracker.
Refined, sophisticated and contemporary, the Moderno men's gift collection, new for Christmas 2014 exclusively at WHSMith, is neutral and sleek on the outside but surprises with flashes of a bold zig-zag pattern on the interior. 
Voice your opinion
As Christmas fast approaches, Santa and his elves have asked us to ask you, which toy is on your little ones' list this year?