Latest offers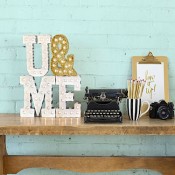 Create outstanding decorations with Marquee letter lights from Heidi Swapp at Hobbycraft.
Each letter comes complete with a strand of lights and clear bulb caps.
You also get a template to draw around and cut out on a wide variety of papers and materials that you can insert into the letters as a backdrop.
Get individual letter packs for £10.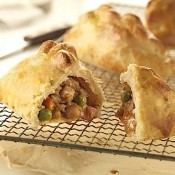 If there was a crown for king of the pasties it would surely sit on the knobbly head of the Cornish Pasty at Greggs.
Their take on this delicious West Country classic is packed with chunks of prime steak and mince beef. To give it their own touch they add carrots and peas.
Lightly seasoned and wrapped in delicious, golden puff pastry it is complete perfection.
News & events
Quiz clothing is now in store at OUTFIT in Deepdale.
Here are some top tips from Words For Life to support your child's communication and literacy development.
Ultimate Cafe is proud to declare that it is now a pet-friendly zone.
The cafe is actively encouraging dog owners to bring in their faithful friends to join them for a tea or coffee. 
Have your say
Hurrah! Paul, Mary and the whole GBBO team are back this week, cooking-up more TV gold. Remember these? Which takes the biscuit? Pictures: Great British Bake Off / Love Productions / BBC