Latest offers
If arts and crafts are your bag then you'll love the latest craze to hit Hobbycraft. Introducing their range of Tattered Lace Dies.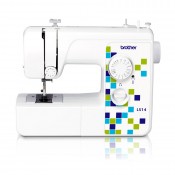 We've a wide range of sewing machines to suit everyone - whether you're a needlecraft novice or sewing expert. From the great value Janome mini sewing machine - perfect for beginners and small projects, through to larger Brother and Singer sewing machines for the more advanced. Brother Sewing Machine LS14: Now just £69.00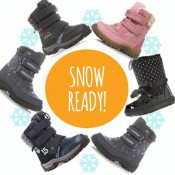 The rumour going around is that we're in for some snow by the end of this week! It's time to get Snowboots at the ready, kids.
News & Events
Posted: Tuesday, 4 March 2014
Best known for her bold menswear designs and work with Kanye West, Katie Eary makes her high street debut with a sensational collection.
Posted: Thursday, 27 February 2014
The second generation mylo is available in Mama & Papas stores now. And, because we all want the very best for baby, the mylo² continues to offer the same comfort and reliability as its predecessor.
Friday 14 March is a key date for the diaries of all game-lovers as the release date for one of this year's biggest games to date - 'Titanfall'.
Voice your opinion
With St. Patrick's Day just around the corner on 17 March, we ask you whether you'll be celebrating the occasion.